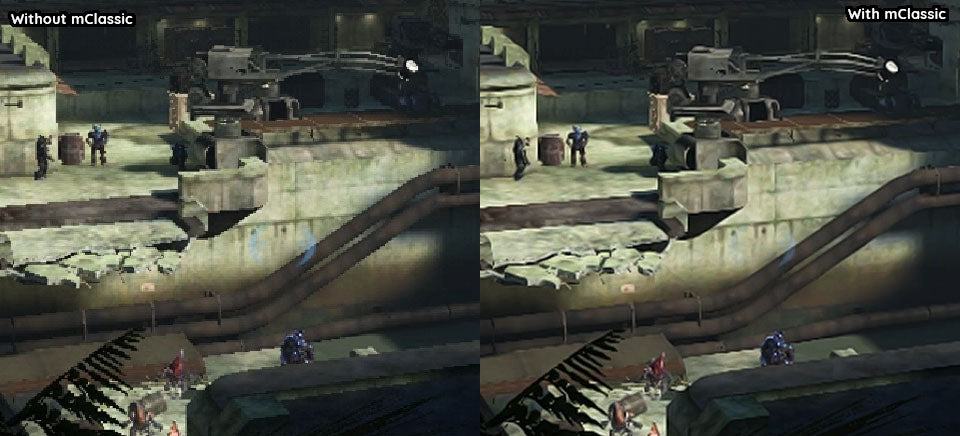 Anti-Aliasing
The images on your TV, VR or monitor are made of tiny squares called pixels. But real-life objects have rounded edges. This conflict causes images to shimmer or appear "jaggy", a stair-step looking edge from square pixels trying to create a curve.
Our anti-aliasing algorithm delivers amazing results without causing a known blurring effect in graphics, especially on the sharp edges and small textures.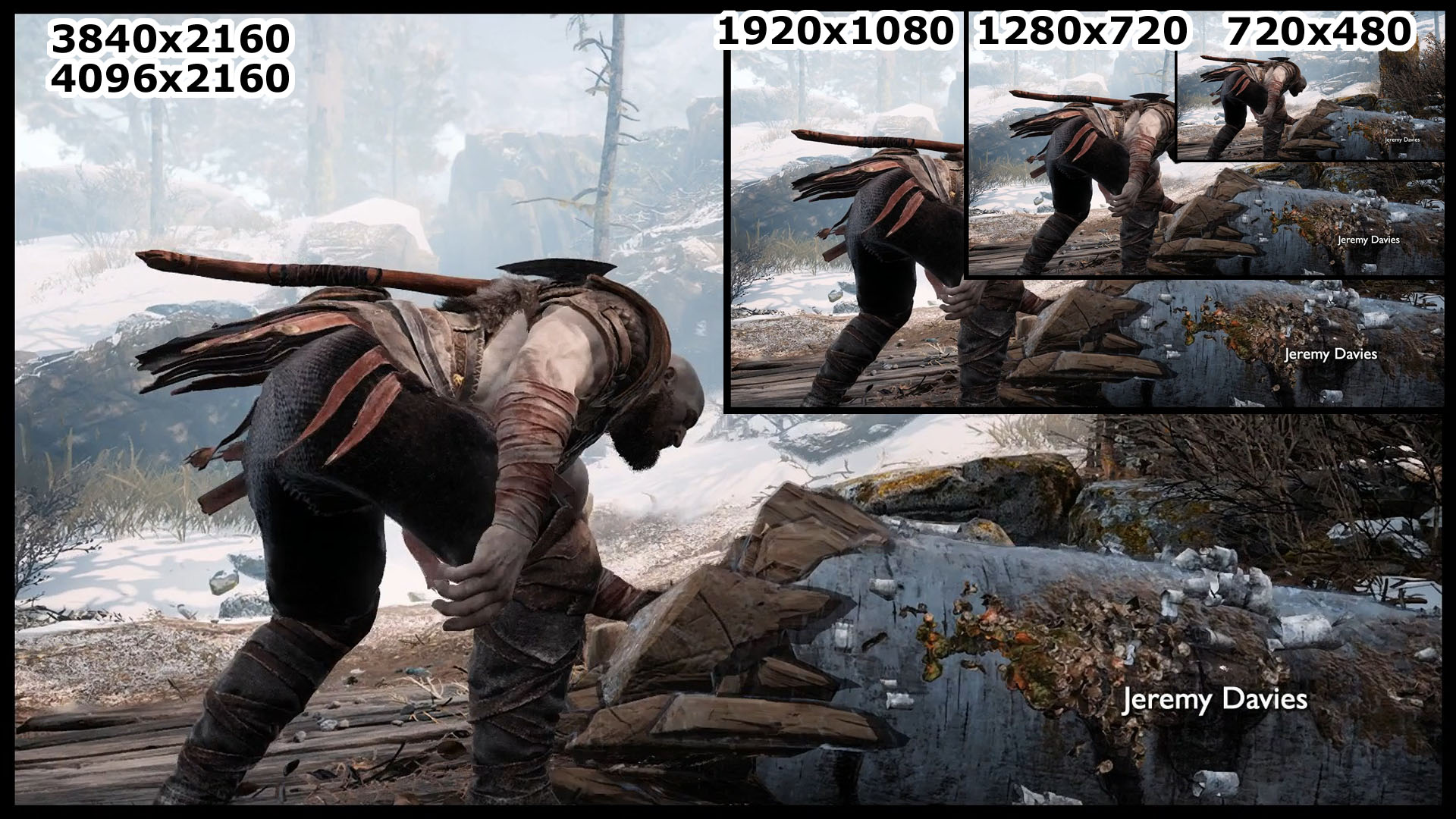 Up-Scaling
A high-performance scaler aims to create high resolution images from low resolution sources that are visually indistinguishable from native high resolution images.
Our scaler delivers an exceptional performance from 1/2 million pixels to 2 million pixels (SD to HD) and 2 million to 8 million pixels (HD to 4K Cinema) with no compromises on color processing. The result is the cleanest and clearest image for both modern, and legacy content.
Depth of Field
One technique that many photographers use to add a "wow factor" to their images is to shoot with a shallow depth of field. In doing so they isolate part of the shot which is nicely in focus while throwing elements in the background (and sometimes the foreground) out of focus and into a lovely blur.
Our depth of field algorithm takes on the challenge of identifying both foreground and background aspects of the image and determines the relevant zone of interest to create the best possible picture in real time.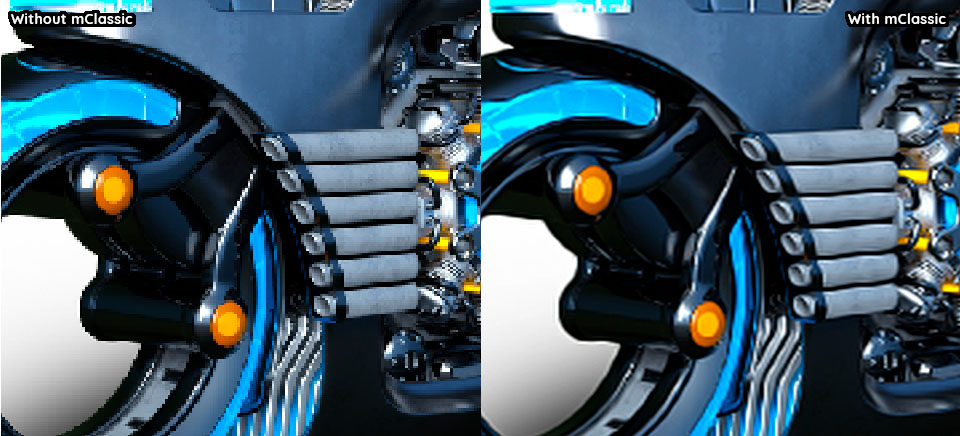 Image Sharpening
Graphic video processors typically focus on either the "sharpness" or "naturalness" of an image.
mClassic ensures the image is in perfect balance. Our advanced real-time algorithms deliver a stunningly beautiful picture with color clarity and details exactly as intended by the game developer.

No Latency
Lag time less than 1ms with all the processing above.
mClassic's graphics post-processor analyzes and improves every single pixel for the most beautiful image with no-lag.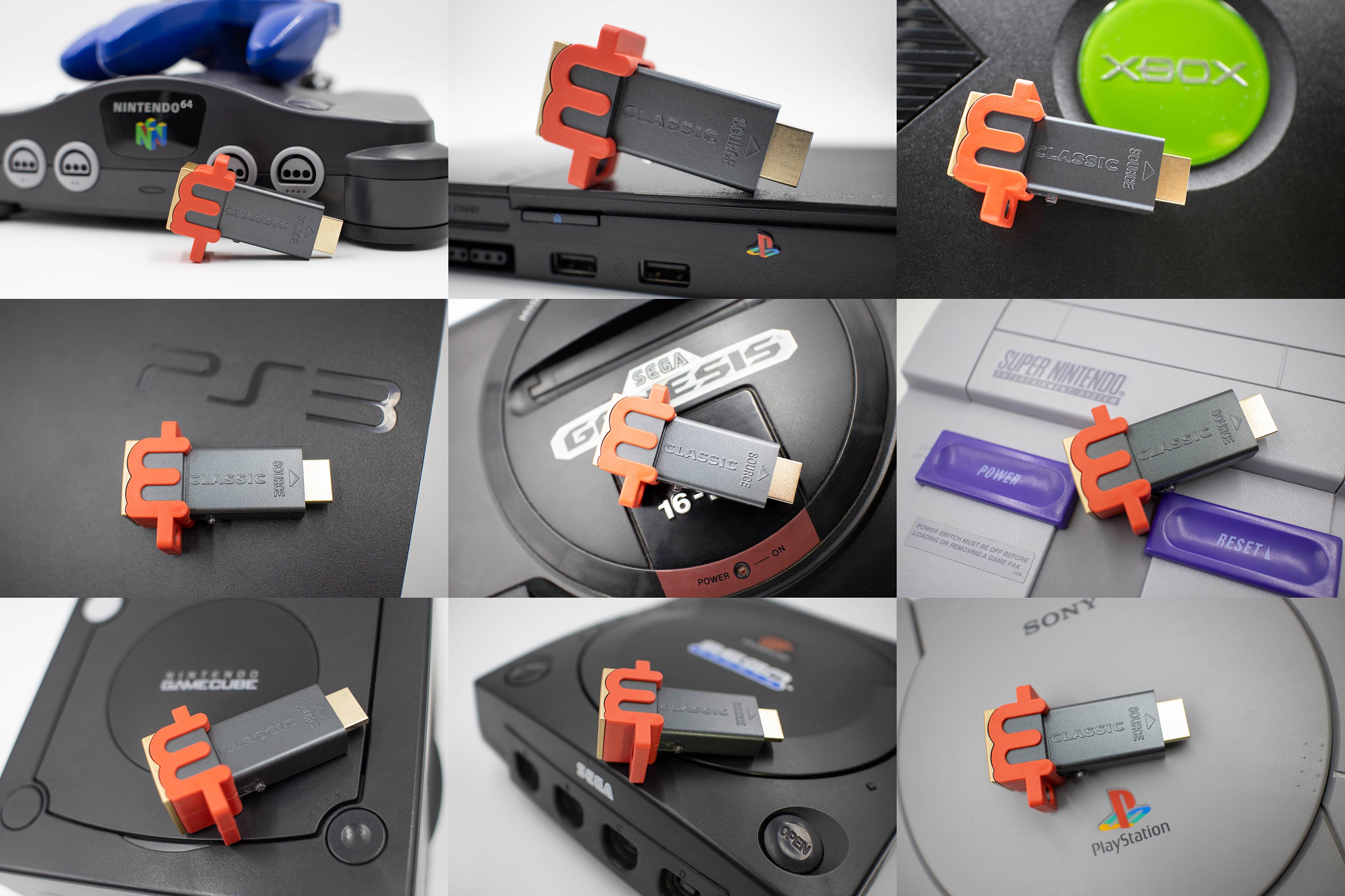 Compatibility
Works with Retro Game Consoles, Nintendo Switch and many more.
The mClassic graphics processor enhances every pixel on the fly with no lag time. It will up-scale gameplay up to 1440p60 on supported monitors.
To get the optimal performance you'll need a third party legacy HDMI converter for your retro console.
Make your own Nintendo Switch Pro
Experience Nintendo Switch in 1440p
Xenoblade Chronicles 2 Gameplay
Improve your ENTIRE gaming setup!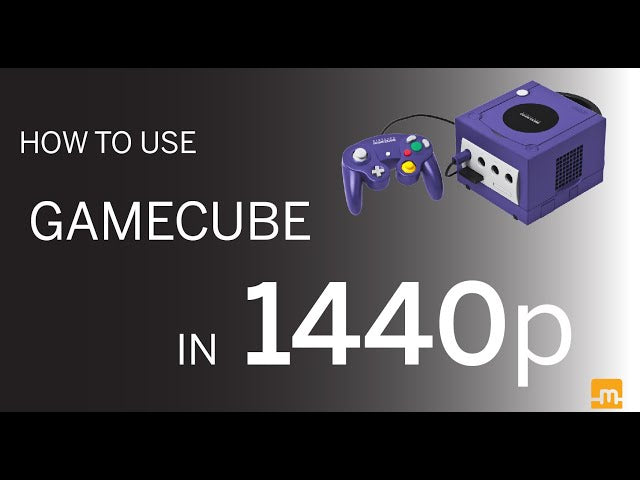 GameCube in 1440p gameplay
PaperMario in 1440p gameplay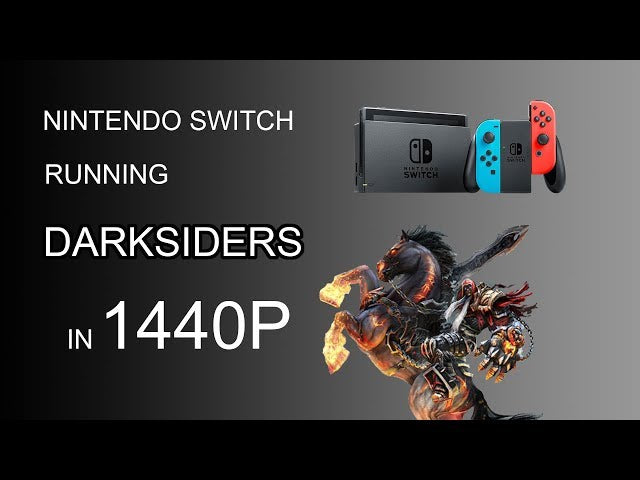 Dreamcast in 1440p gameplay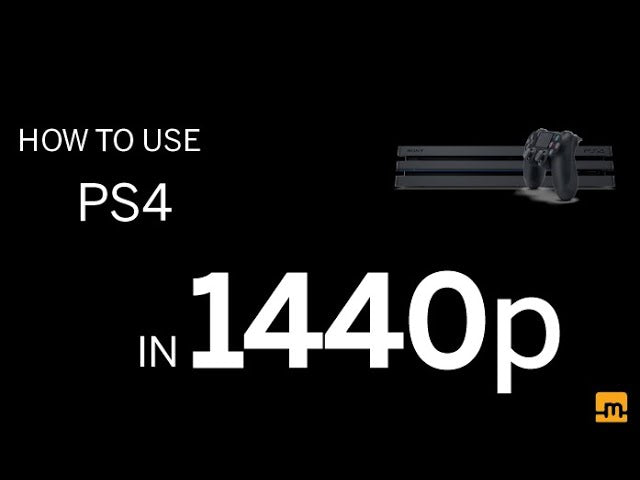 PS4 Pro in 1440p gameplay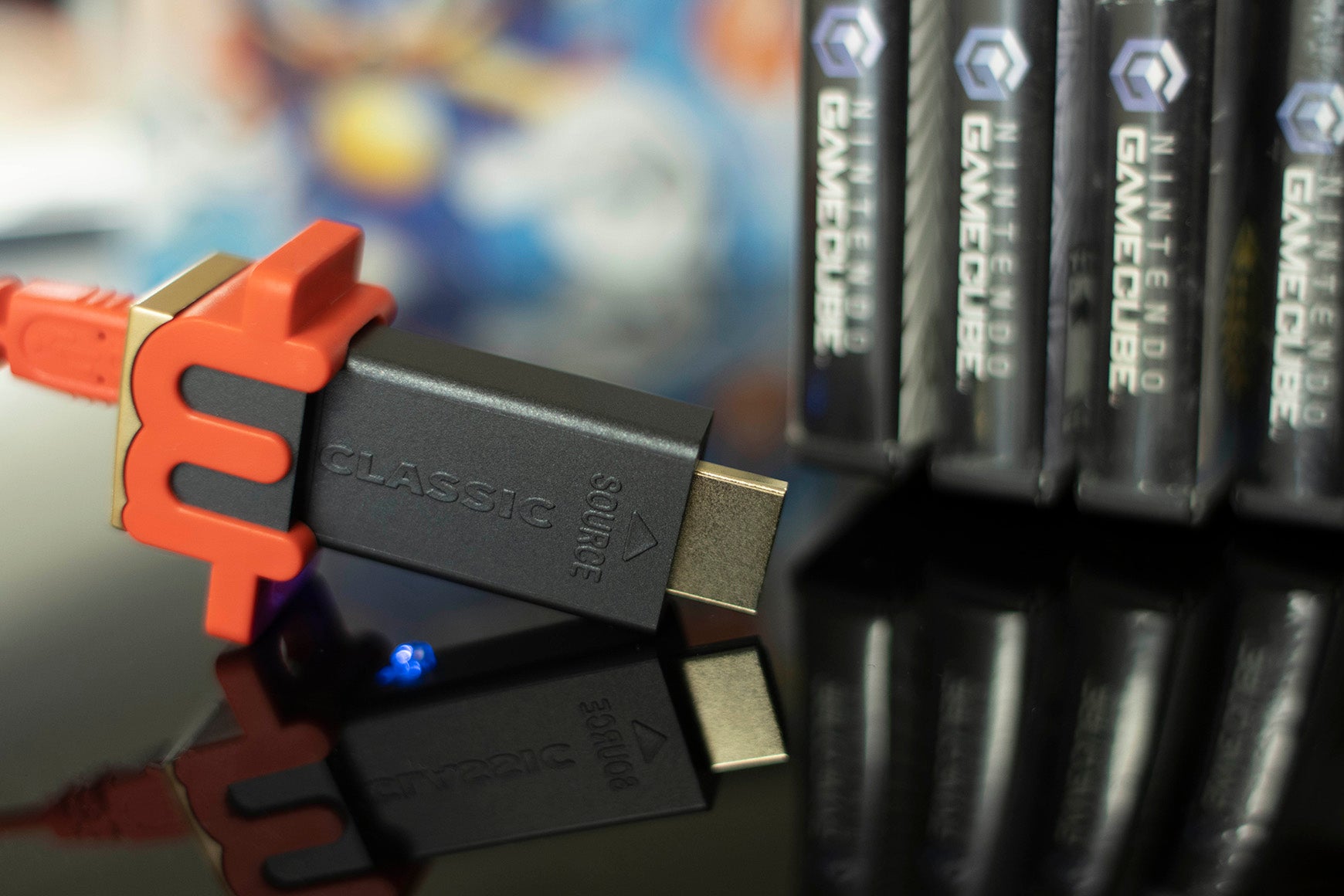 Retro Gaming
The mClassic offers astonishing resolution and picture clarity enhancement for 480p content.
Retro platforms, like the Sega Dreamcast and Nintendo GameCube and many more, have never looked better. Most ran in 4:3 originally, not 16:9, how does that work? Using the third toggle position, the LED will turn blue and the mClassic will give you 4:3 output for all retro content while still giving you all the visual benefits of our retro mode algorithms.
Perfect for capture, quick gameplay, or to get around an issue with a TV that won't adjust the aspect ratio.